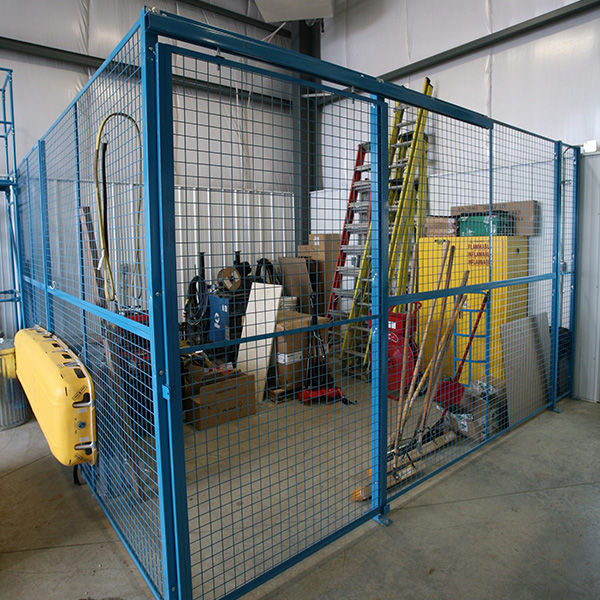 Commercial and industrial facilities, as well as warehouses, are high-value locations where valuable products, equipment, and inventory are stored. With the increasing rates of theft and break-ins, it has become essential to find ways to secure these premises effectively. One of the effective ways warehouses can secure their location is by installing modular security fencing. The expert team from Unitran Manufacturers has put together some information about the advantages of modular security fencing to help you make informed decision about whether or not it is the right security measure for your property.
1. Improved Security
Modular security fencing provides a high level of security. The fences are sturdy and designed to withstand force and pressure from potential intruders.
Additionally, modular security fences can be customized to meet specific security needs, such as the addition of enhanced security features like cameras, sensors, and alarm systems. Overall, modular security fencing is an excellent solution for boosting the security of a warehouse.
2. Durability
Modular security fencing is incredibly durable, providing a long-term solution to security concerns. The fences are built with sturdy materials like aluminum or steel, making them resistant to impact, weather conditions, and corrosion. By using high-quality materials, warehouses can maintain the integrity of the fence for long periods without worrying about replacement or repair costs.
3. Cost-Effective
One of the best benefits of modular security fencing is its affordability. Compared to traditional brick-and-mortar fencing, modular security fencing is a significantly more cost-effective solution, as the modular installation process is easily adaptable to the layout and design of the warehouse. This means that the fence can be quickly and efficiently installed with minimal disruption to the day-to-day operations of the warehouse. It is also perfect for retail stockrooms, manufacturing facilities, and data centres.
4. Customization
One of the great things about modular security fencing is its ability to be customized to do more than just provide security. The fence can be uniquely designed to suit the aesthetic of the warehouse and, in some cases, can be used for advertising and branding the warehouse. Additionally, the fencing can be modified to accommodate specific security requirements and operational needs, such as height, width, and the material.
5. Low Maintenance
Modular security fencing requires little maintenance compared to other types of fencing. This type of fencing is made from high-quality materials that are corrosion and rust-resistant, which reduces the need for frequent repairs or replacement. Additionally, the fencing is designed to require minimal maintenance.
When it comes to protecting valuable assets and inventory, this is the smartest investment you can make for your warehouse. Make sure to get in touch with Unitran Manufacturers at 604-574-3465 today to learn more about our modular security fencing products.