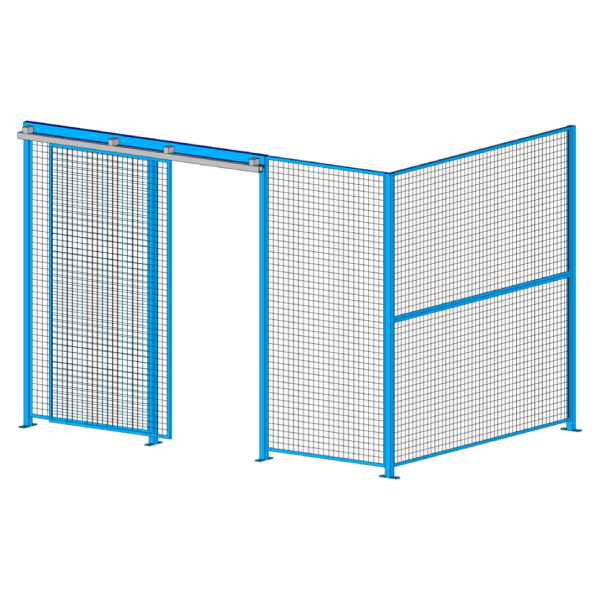 If you store a large amount of valuable retail inventory in a stockroom, it is important to ensure that it is adequately secured. Whether you are storing technology, sporting goods, or clothing, proper security methods need to be in place to prevent theft or damage. At Unitran Manufacturers, we design and produce many different types of security products including modular security fencing and storage lock-up systems. That is why we have provided some information on how to keep your retail stockroom safe and protect your inventory. By utilizing the proper techniques and devices, you can keep your inventory safe and organized, making it easy to perform stock counts and minimize the risk of theft.
Learn more about inventory storage lockup systems.
Methods to Keep Your Retail Inventory Safe
While most inventory can be placed on the retail floor, expensive items or smaller devices are often locked up in retail stockrooms to minimize the risk of theft. To ensure that these valuable products stay safe and organized, consider utilizing the following methods:
Security Lock-Up Cabinets
These products can transform a simple shelving system into a secure cabinet without sacrificing too much visibility. Featuring lockable wire mesh doors and solid side panels, these systems allow employees to quickly locate and retrieve products. Security lock-up cabinets are commonly used for workshops and warehouses, but they can also be used to store expensive products for many types of retail stores. Whether you need to store laptops, phones, gaming consoles, sporting goods, clothing, or other expensive high-risk products, a security lock-up cabinet is a great solution.
Modular Security Fencing
If you need to store exceptionally large products, a security cabinet may not be the best option. To secure large goods such as televisions, consider one of our modular security fencing solutions. These products allow you to secure entire areas of your stockroom with a combination of fencing and a sliding door. Partitioned fencing offers a low initial cost, easy set-up, quick relocation, optimal visibility, and minimal maintenance requirements. Modular security fencing is available in a variety of styles and can be configured based on your specific facility and product needs.
To learn more about our selection of inventory lockup systems or other products that we manufacture, reach out to our team at 604-574-3465. Unitran Manufacturers has over 50 years of experience and can provide the perfect solution for your facility.