About Us
Unitran Manufactures Ltd., based in British Columbia, is a steel fabricating company founded in 1965 and specializes in manufacturing quality material handling equipment. Our team is made up of experienced and highly motivated individuals who strive to produce the best quality products on the market.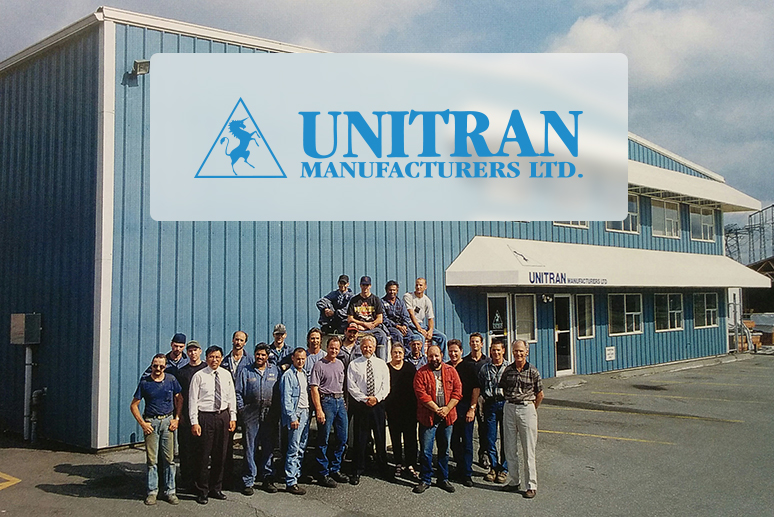 Our goal is to manufacture the best value products available on the market.
Technological Prowess
Unitran has continuously kept up to date with the latest technological innovation in the industry. This modernization allows us to optimize our manufacturing by producing products more efficiently, with cost effective operating measures in place. Through our fabrication process we are able to provide the best products at affordable prices.
Quality From Start to Finish
By using only premium materials in our manufacturing process, providing smooth finishing and heavy walled tubing, we are able to create the most durable products. The strength of our products allows us to be confident in the safety of all of customers. Each item we produce is thoroughly inspected by a member of our team to ensure reliable functionality.
Working In Canada for Canada
From our 40,000 sq ft production facility, our products are supplied across Canada. Because we live in the same country where we produce our products, we have a high responsibility for our environment. All our staff are trained and highly motivated to observe clean manufacturing protocol and minimize pollution and waste, resulting in a healthy environment for us all to live in.