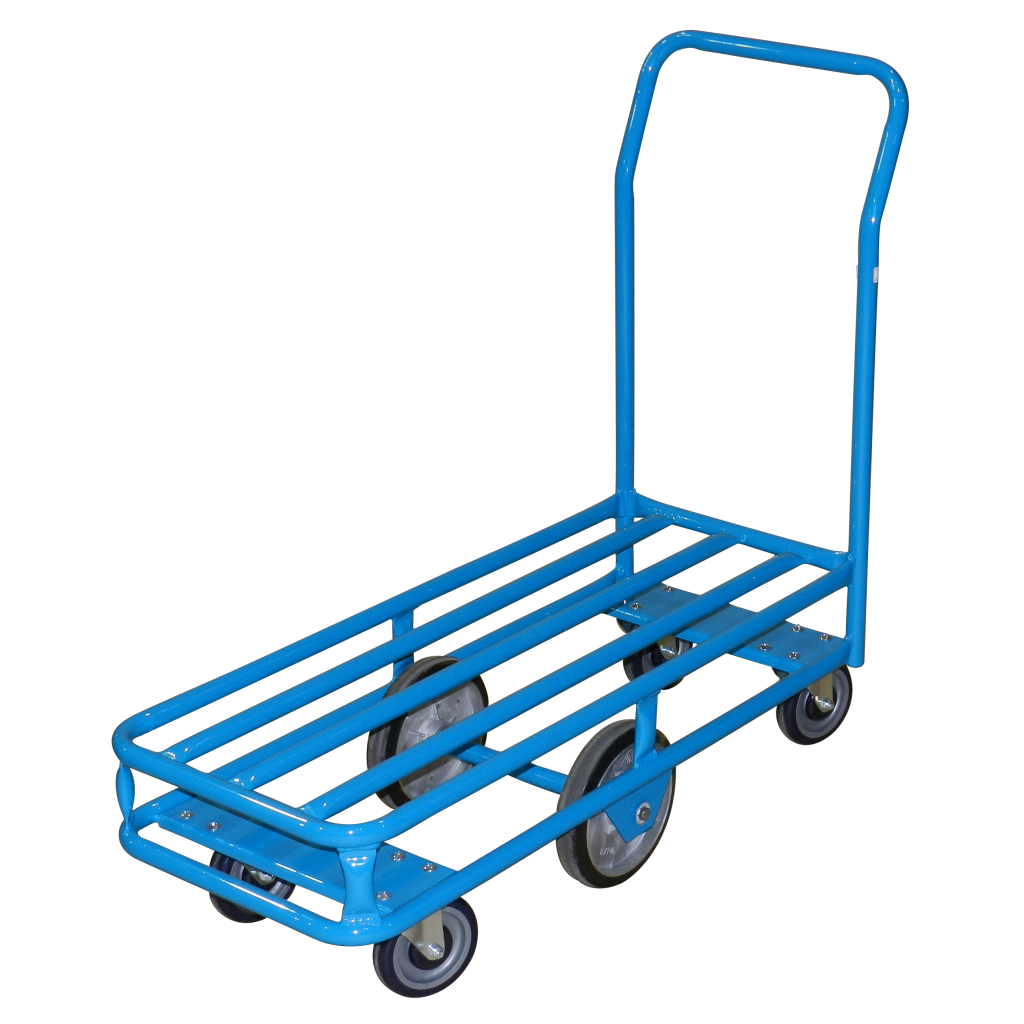 If you operate a retail establishment, it can be useful to have carts on hand to make moving stock and supplies around your store easier. At Unitran Manufacturers, we produce a wide variety of stock carts for retail use. Regardless of what kind of materials you sell, the right stock cart can make your workplace more efficient.
Types of Stock Carts for Retail Use
Using the right stock cart can ensure that you are able to move inventory around your facility as efficiently and simply as possible. Some of the different types of stock carts that are available and can be useful in different sectors of retail include:
Solid Shelf Platform Stock Carts
If your retail establishment typically deals with larger inventory items or boxes of bulk items as well as smaller items or boxes, a single platform cart with a solid shelf might be the best option for you. The solid shelf keeps items from falling and tipping while restocking shelves. Swivel casters make it easy to navigate through aisles and a tube frame gives the cart excellent strength and durability.
6-Wheel Tube Carts
For retail facilities that deal exclusively with larger items or items in large trays and boxes, tube carts are the way to go. Tube carts allow dirt and debris to fall through the frame, which makes them ideal for greenhouses, warehouses, and lumber yards. The large center wheels enable the carts to bear massive loads and a swivel caster at each corner gives these carts excellent maneuverability. 6-wheel tube carts come in regular and extra-large sizes.
2-Shelf Carts
2-shelf carts are useful for any facilities that stock a large number of small items or require that the stock cart double as a workspace. For retail establishments, such as hardware stores, that have a wide variety of different stock items that need to be sorted, these carts can be extremely handy. These carts are available with both solid and tube shelf options.
If you would like to find out more about the different types of stock carts for retail use that we provide, or if you are interested in any of the other products that we manufacture, please contact us at 604-574-3465. We have over 50 years of experience in the fabrication industry as a Canadian warehouse equipment provider.